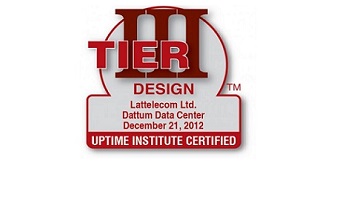 Certificate TIERIII Design
Tet certified the DATTUM Data Center project On December 12, 2012in the Uptime Institute, having received the TIERIII Design certificate. The certificate ensures that, in accordance with the project documentation, all systems and elements of the data center are duplicated. In addition, all scheduled work in DCs will be carried out without stopping the system. After the DATTUM DC was built in accordance with the TIERIII Design project, the DATTUM DC became a candidate for the TIERIII Facility certificate, which can only be obtained after the inspections and tests performed by experts from the Uptime Institute (USA) - they check each node and the smallest nuances in the operation of the DC. Such inspections last for about 2-4 weeks. DATTUM DC got TIERIII Facility construction certificate after positive decision of the Uptime Institute experts.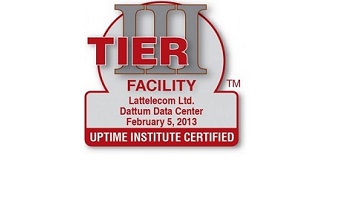 Certificate TIERIII Facility
Data Center DATTUM has got the certificate of infrastructure security Uptime Institute TIERIII on February 5, 2013. The certificate ensures that all systems and data center elements are redundant, and planned maintenance of the data center takes place without system interruption and idle.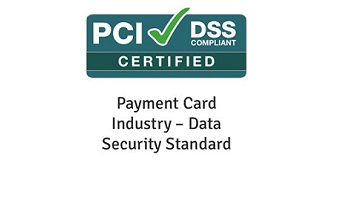 Certificate PCI DSS Level1
VISA/ Data Center DATTUM received a certificate of data security VISA / Mastercard PCI DSS Level1 on July 31, 2017. The PCI DSS certificate is the main identity of a company working in the field of Internet commerce, which guarantees and controls electronic transactions online. VISA, MasterCard and American Express support and develop certification standards to manage the development of the payment card industry and increase its security level. Our customers can delegate Tet their PCI responsibility.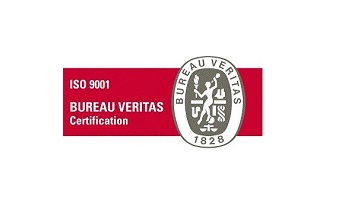 Certificate ISO 9001: 2015
Certificate ISO 9001: 2015 is an international certificate of quality management. It confirms that the company has developed criteria for measuring quality, identified all possible risks, and is continuously working to improve the quality. The certificate assumes a focus on customer service, motivation of top management and influence on processes.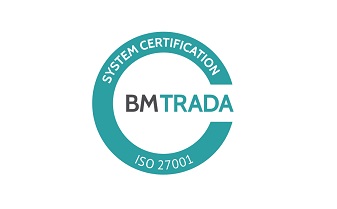 Certificate ISO 27001
Certificate ISO 27001 is an international standard of information security management that clearly defines the requirements of information security management effective creation, implementation and documentation. ISO 27001 certification includes both physical aspects and security aspects, and involves comprehensive control aimed at the confidentiality, integrity and accessibility of information (customers, employees and partners).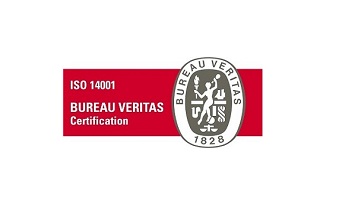 Certificate ISO 14001
Certificate ISO 14001 is an international standard containing requirements for an environmental management system. It allows controlling the impact of the enterprise on the environment and involves the assessment, promotion and improvement of the environmental management system.