Disaster Recovery plan


Secure your business from downtime by using the Disaster Recovery plan for IT systems! The plan is necessary for each company to ensure the continuity of business processes and eliminate the downtime risk for critical IT systems. Recovery plan is critical if enterprise information resources become unavailable for some reason. Disaster Recovery as a Service (DRaaS) for each enterprise may differ, but its main criterion is the time within which the IT system will be restored and prepared for operation.
Tet develops individual disaster recovery plans to quickly and easily manage data security. In these infrastructure solutions, geographically remote data centers are offered, as in Latvia (5 different data centers in Riga), and in other EU countries - Germany (Frankfurt), Lithuania (Vilnius), Poland (Warsaw ), as well as technologies of the leading software developers in this area, VMware (Site Recovery Manager- SRM), Veeam (Backup and Replication), or any other solution at the customer's discretion.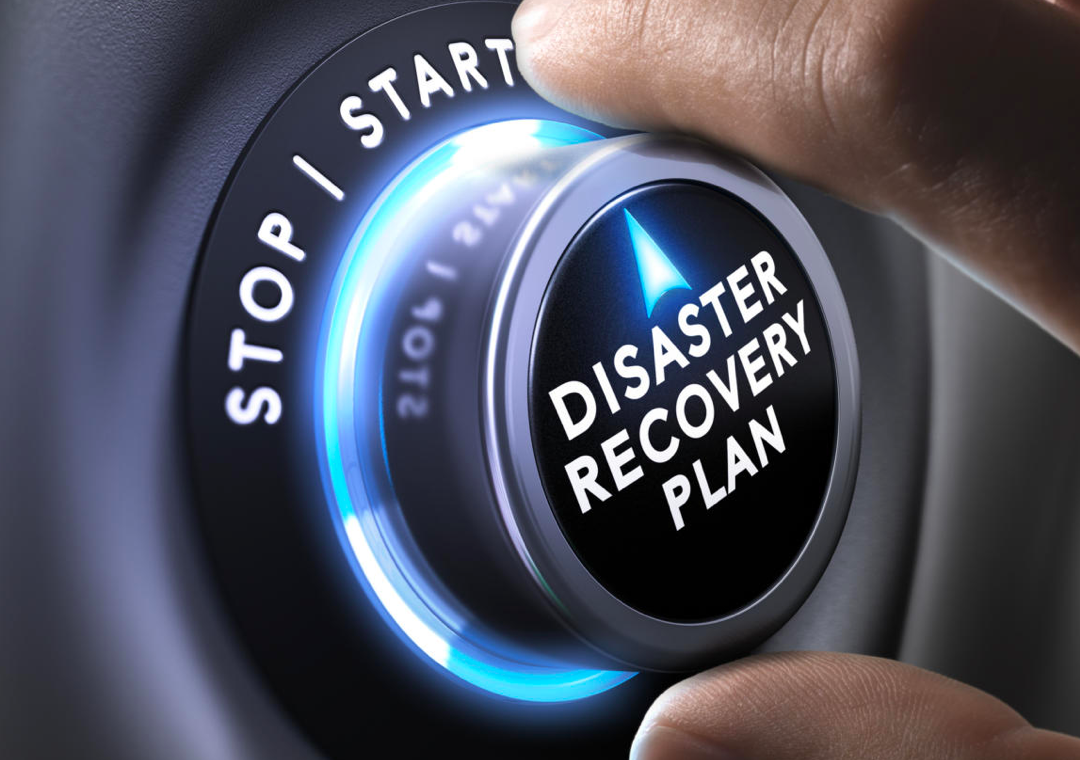 Tet IT experts have long-term experience in developing and implementing individual disaster recovery plans. The very first steps of qualitative recovery plan are an analysis of the existing risks for the organization, identification of important IT system security issues in cooperation with the client and coordination of actions to be provided by the disaster recovery plan. As a result, an information security audit can identify vulnerabilities and avoid financial and reputational losses that may arise after business downtime due to data inaccessibility. The cause of the losses can be, both human factor, and malfunction of IT systems. But more and more often serious risks arise as a result of the actions of intruders (hackers), extortionists and various malicious programs (malware). Take precautionary measures and conduct the information security audit timely! As a result you will keep the availability of your IT systems, network, equipment and the entire business as a whole, even in unforeseen situations. Tet offers to conduct a comprehensive audit and assessment of your IT system security, which includes checking for possible vulnerabilities, weaknesses, incorrect and inadequate configurations in IT systems, stress test, etc. with the competence of Tet security officers and software from the leading developer in the field of security systems - RAPID7.
By cooperating with Tet, you receive:
advice and assistance in development of individual disaster recovery plan for IT systems;

opportunity to locate the infrastructure both in Latvia and other EU countries (Germany, Lithuania, Poland);

10 years' experience in the development, implementation, support and migration of solutions;

guaranteed continuous support, availability and security of the solution;

data physical security;

impressive and expandable range of data center and security services;

team of certified specialists (more than 250 specialists);

common invoice for services by one provider, regardless of which DC will be service provider;

24/7 support services in Latvian, Russian and English.
Do you have additional questions or need advice?
Contact a Tet specialist by phone +371 67057991, write to us by e-mail This email address is being protected from spambots. You need JavaScript enabled to view it. or leave a message. We will be happy to help.
Leave a message